I am going to start South Seas Mermaid tonight, I finished recharting her last night and it went really quick, I really want her to look less of an 'egg roll' I want her bare, in my head it will make her look less eel-y. She needs a curve...

This will be the fabby I will be stitching her on...


It's a silkweaver solo and i think it will fit her perfectly. It is actually alot more green-ish/bluish combo than it looks, and all the other colors mixed in quite nicely.
I envisioned her naked-ness LOL to look like this...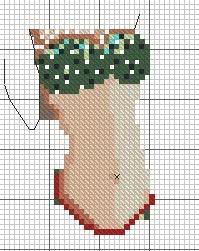 I can't wait to put her into magical stitches...But Life always gets in the way and I can't get away from it...But she will be started tonight and I can't wait...my itchy hands...can't wait...=)