I dyed some fabrics, I have a friend from NM who is also a filipina and she is into cross stitching, she's never had or tried any hand dyed fabric before, and was afraid to invest into buying one without having any idea what it is like, so i volunteered to give her some of my own...I mean, ones that i dyed myself. She is an aida user and since i had made my switch to evenweave and linen, my collection of aida's were gathering dusts. So i told her I will dye them for her and she can keep them, after all, it was a good way to rid of something I am never likely to use...In short 'clutter'. LOL. It makes me happy that some1 will get to use them, other than me having to toss them into the trash. Aida's are really cheap too, and she liked the outcome.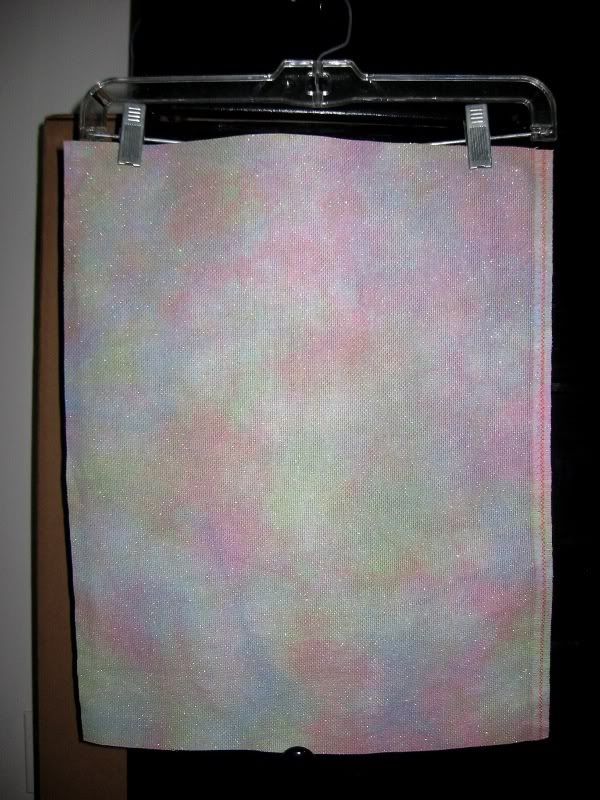 This one is by far my favorite, it reminds me of a field of flowers....It is on opalescent aida that i have laying around waiting for a miracle, now it will be put to good use and *pats the fabby* good for you...














My friend usually stitch scenery designs, so I think this would work for most of her faves. It looks like a sunset...I think??
This one is just generic green and blue, I think it looks nice...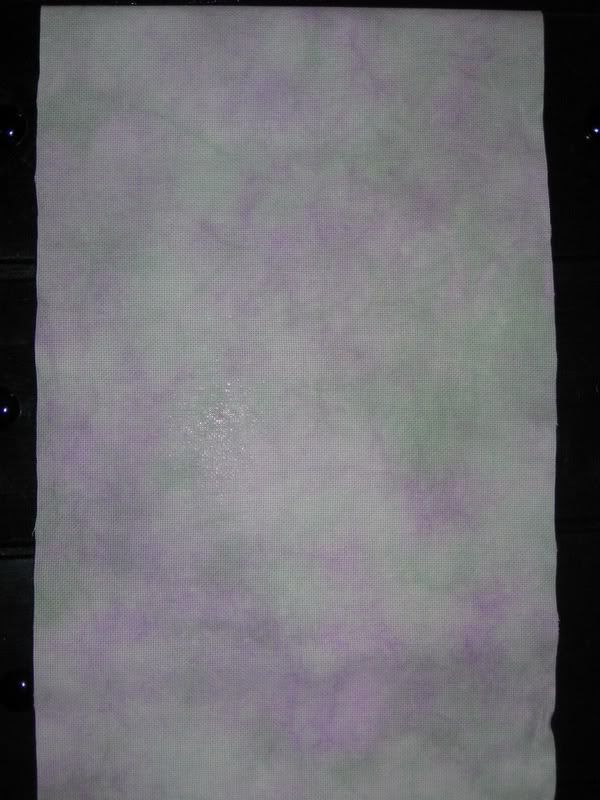 She also told me that she has fairy flora, she dreamed to do one day, She saw one of the SW models done on a hand-dye, so far, that was the only fairy flora i have seen stitched on hand dyed, I told her that there are rules when it comes to hand dyes, they never look the same, so it was impossible to mimic it exactly, and I can't tell what color the fabby was exactly, so I made her this one for fairy flora. I thought the splashes of purple would compliment that of what is lavender/light purples on the fairy's dress. She's not really in my stash as she's one fairy I don't like, but I think my lay-over worked pretty well and It gave her an idea what it would look like finished on the fabby, and she thought it was beautiful!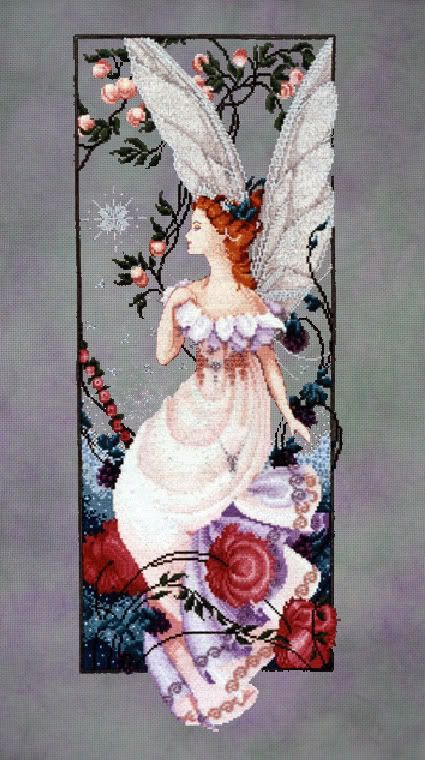 Here she is on her lay-over, I think it worked pretty well, color wise...But one can't know much until they are actually floss-tossed or stitched on...I did however made sure the colors were soft and subtle, so that the fabric won't steal the design away...
I had fun, and I am glad I am spreading the love...The love for cross stitch...
=)